Philippine Space Agency became a member of Sentinel Asia as a Data Provider Node
On January 24, 2023, the Philippine Space Agency (PhilSA) became a member of Sentinel Asia as a Data Provider Node, which provides Earth observation satellite images when Sentinel Asia is activated.
Sentinel Asia is an international cooperative project that aims to contribute to disaster management in the Asia-Pacific region by utilizing space technology. The purpose is to reduce the damage caused by natural disasters by sharing disaster-related information, such as Earth observation satellite images, via the Internet. Sentinel Asia was established in 2006 as an initiative of the Asia-Pacific Regional Space Agency Forum (APRSAF), with JAXA playing a role of secretariat.
PhilSA, established in 2019, is the central government agency addressing all national issues and activities related to space science and technology applications. As a Data Provider Node, PhilSA is expected to provide Earth observation satellite images from two satellites: DIWATA-2 and NovaSAR-1.
DIWATA-2, an Earth observation microsatellite, was built by researchers from the University of the Philippines Diliman (UPD) and the Advanced Science and Technology Institute of the Department of Science and Technology (DOST-ASTI) in cooperation with Tohoku University and Hokkaido University in Japan and launched from the Tanegashima Space Center in October 2018.
NovaSAR-1 is a Synthetic Aperture Rader (SAR) satellite. Other mission partners are UK Space Agency (UKSA), Australia's Commonwealth Scientific and Industrial Research Organization (CSIRO), and Indian Space Research Organisation (ISRO) are mission partners.
The total number of Sentinel Asia members in the Philippines is now ten, including Data Analysis Nodes and Disaster Management Organizations. As an executive secretariat of Sentinel Asia, JAXA will continue working with the Sentinel Asia member to deepen and revitalize community cooperation and establish Sentinel Asia as a tool for disaster management in the affected countries.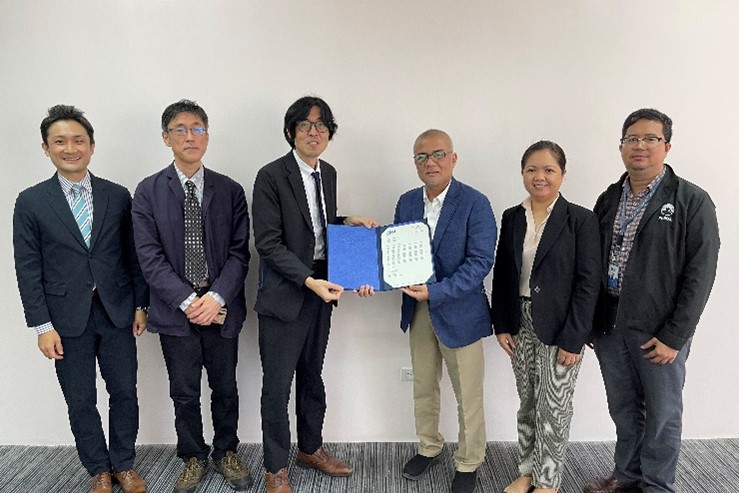 Related Information:Sentinel Asia