Here, we share you some trivia about satellites! If you know all, you are "satellite master"?
Read more
・Earthgraphy/Basic knowledge of Earth observation satellite
You can learn more technical knowledge on this site. If you would like to know further details, you may find the answers there.

・Official Twitter
You can catch the latest information about publicity event and development/launch of satellites. We regularly post Q&A and trivia. Please follow us!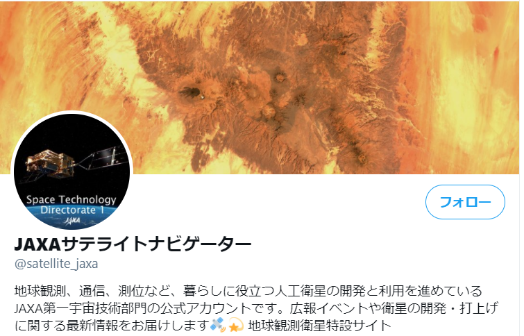 Inquiries
For other information and questions, please contact us.
Email:satnavi@ml.jaxa.jp